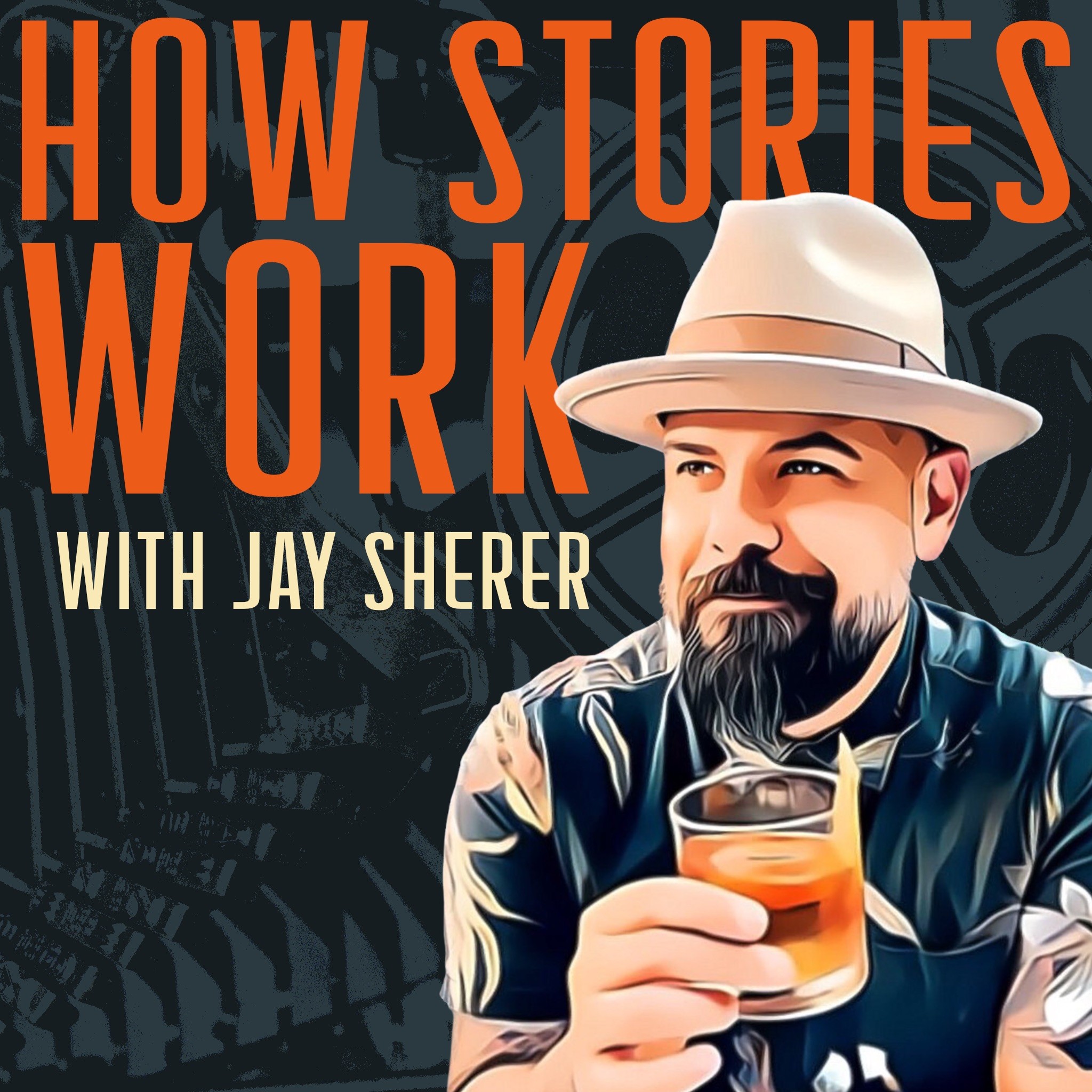 Jay Sherer wants to learn everything about storytelling. He interviews screenwriters, novelists, directors, literary agents, producers, and anyone else who knows about the business of storytelling. Plus he studies screenwriting, prose, writing, and the business models driving film, television, and novels. Learn along side Jay about How Stories Work--not just how to write them, but also how to sell them and get them made. Join the network of storytellers trying to improve, grow, and make valuable connections!
Episodes
Monday Apr 17, 2017
Monday Apr 17, 2017
"I only know one truth... It's time for the Jedi to end."
*Luke ignites lightsaber and turns on Rey*
Nathan Scheck and Jay Sherer break down the Star Wars: Episode VIII - The Last Jedi teaser trailer and discuss our upcoming deep dive into the Star Wars universe, one movie at a time, starting with Episode 1: The Phantom Menace.
Make sure you subscribe so you don't miss our upcoming series!
Watch Jay's The Last Jedi teaser trailer reaction or watch Star Wars: Rivals (our Star Wars fan film) on our YouTube channel: https://www.youtube.com/thereclamationsociety
Do you need a new pair of headphones? Check out the premium wood headphones made by our sponsor, Urban Vinyl. Use the promo code "Jay" to get a 15% discount! For every pair of headphones purchased using our promo code, Urban Vinyl will donate to the Reclamation Society. Visit www.urbanvinyl.org to purchase your pair!
Have a comment? Shoot us an email at hi@reclamationsociety.org!