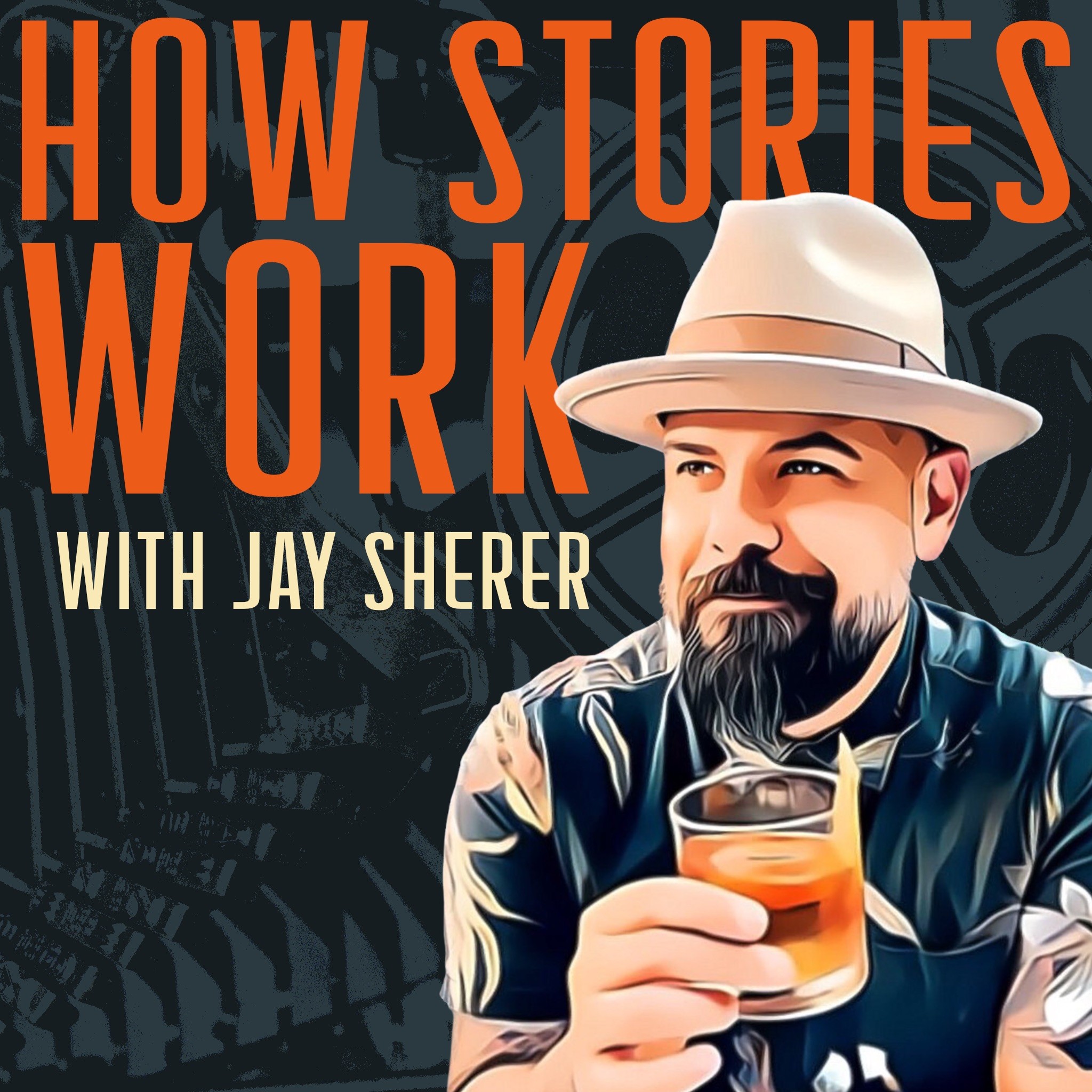 Jay Sherer wants to learn everything about storytelling. He interviews screenwriters, novelists, directors, literary agents, producers, and anyone else who knows about the business of storytelling. Plus he studies screenwriting, prose, writing, and the business models driving film, television, and novels. Learn along side Jay about How Stories Work--not just how to write them, but also how to sell them and get them made. Join the network of storytellers trying to improve, grow, and make valuable connections!
Episodes
Tuesday Jan 24, 2023
Tuesday Jan 24, 2023
Getting Notes from City Lights Studio on Our Screenplay: The Harlequin
What is it like to talk to a studio about your screenplay? On today's podcast, my co-writer Nathan Scheck and I had a chance to sit down with the new, but quickly-growing City Lights Studio to talk about our latest feature script: The Harlequin. On this show you'll get to hear:
What it's like to be a brand new studio in Hollywood

How Seth and Justin from City Lights Studio feel about the current marketplace

Specific feedback for our script: The Harlequin
…and ideas for how to take your screenplay to the next level AND hopefully get it made
I'm friends with Seth, one of the founders of City Lights Studio, so this conversation is extremely friendly. Meaning, if you were to meet with a studio to discuss your script, it might not be this friendly. But my hope is that listening to their feedback on our script will give you some insight into how to polish your screenplays and get them made.
If you're interested in reading our feature script, The Harlequin, or our short, No Vacancy, please consider becoming a supporter of How Stories Work on Patreon or shoot me an email and let me know you're interested in reading it.
SUPPORT THE CHANNEL + STORYTELLING RESOURCES: https://www.patreon.com/howstorieswork
JAY'S ORIGINAL STORIES (CO-WRITTEN BY NATHAN SCHECK):
FOLLOW/CONNECT: