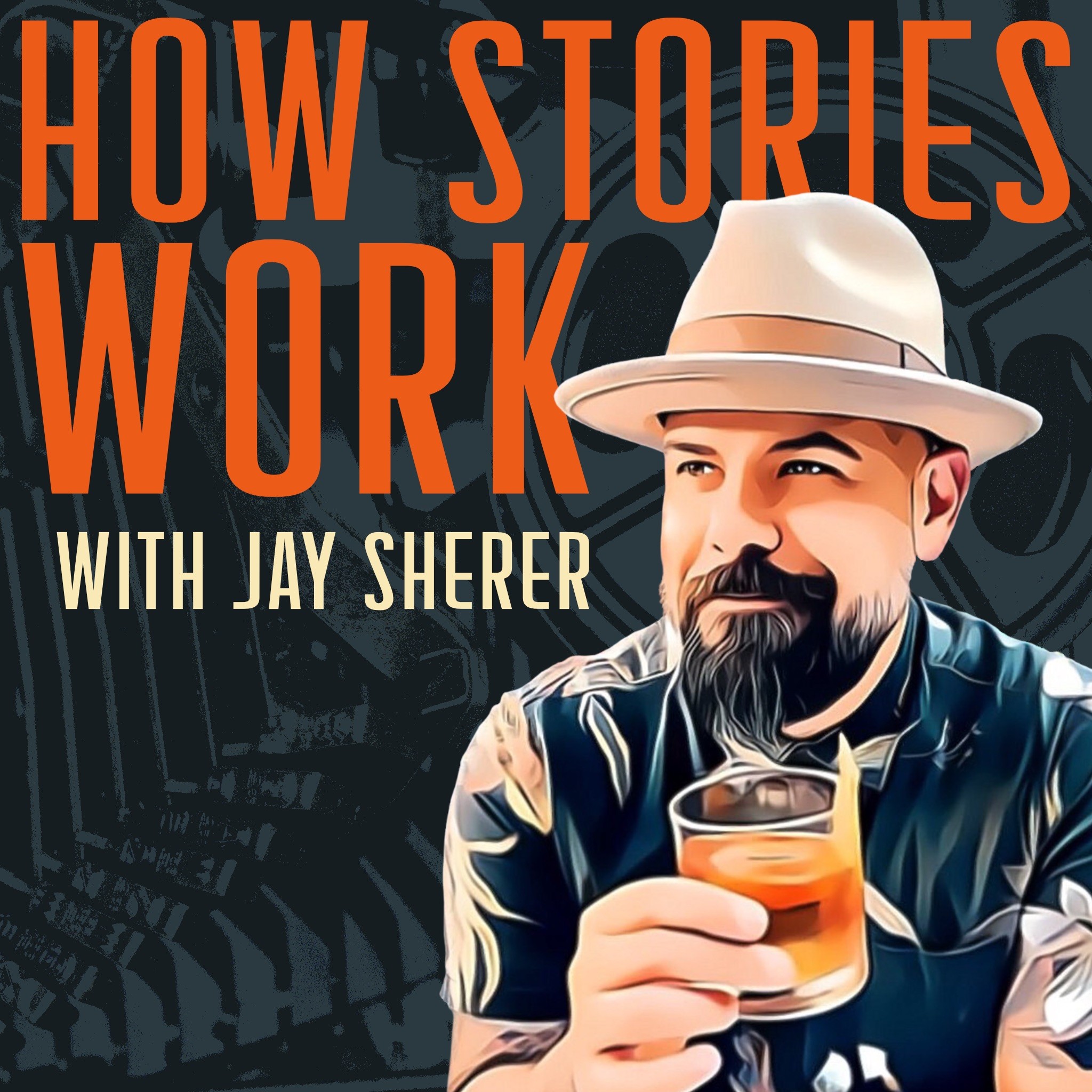 Jay Sherer wants to learn everything about storytelling. He interviews screenwriters, novelists, directors, literary agents, producers, and anyone else who knows about the business of storytelling. Plus he studies screenwriting, prose, writing, and the business models driving film, television, and novels. Learn along side Jay about How Stories Work--not just how to write them, but also how to sell them and get them made. Join the network of storytellers trying to improve, grow, and make valuable connections!
Episodes
Sunday Jul 17, 2016
Sunday Jul 17, 2016
EPISODE #3 - BATMAN BEGINS
What is JUSTICE? The relevance of this question cannot be understated. At a time (July, 2016) when terror attacks and gun violence (police shooting African American men) are reported almost daily, we must ask ourselves what the concept of justice means. CORRUPTION vs. JUSTICE - why do they exist? How can we find justice? A major element is FEAR. We need to learn to analyze our own fears in order to combat systemic injustice and corruption.
Also: What is BATMAN's religion? Is he an atheist? An agnostic? Christian? What does he believe? We tackle that question and many more.
[SPOILER ALERT: If you haven't seen BATMAN BEGINS, please watch that first!]
. Special thanks to this week's special guest, DARYL SMITH (Batman expert). If you have thoughts, please visit our blog (www.reclamationsociety.org/blog) and comment or send us an email at reclamationsociety@gmail.com! And, as always, share this podcast with a friend!
Finally, don't miss our Star Wars fan film, RIVALS! Coming to YouTube on July 24, 2016!