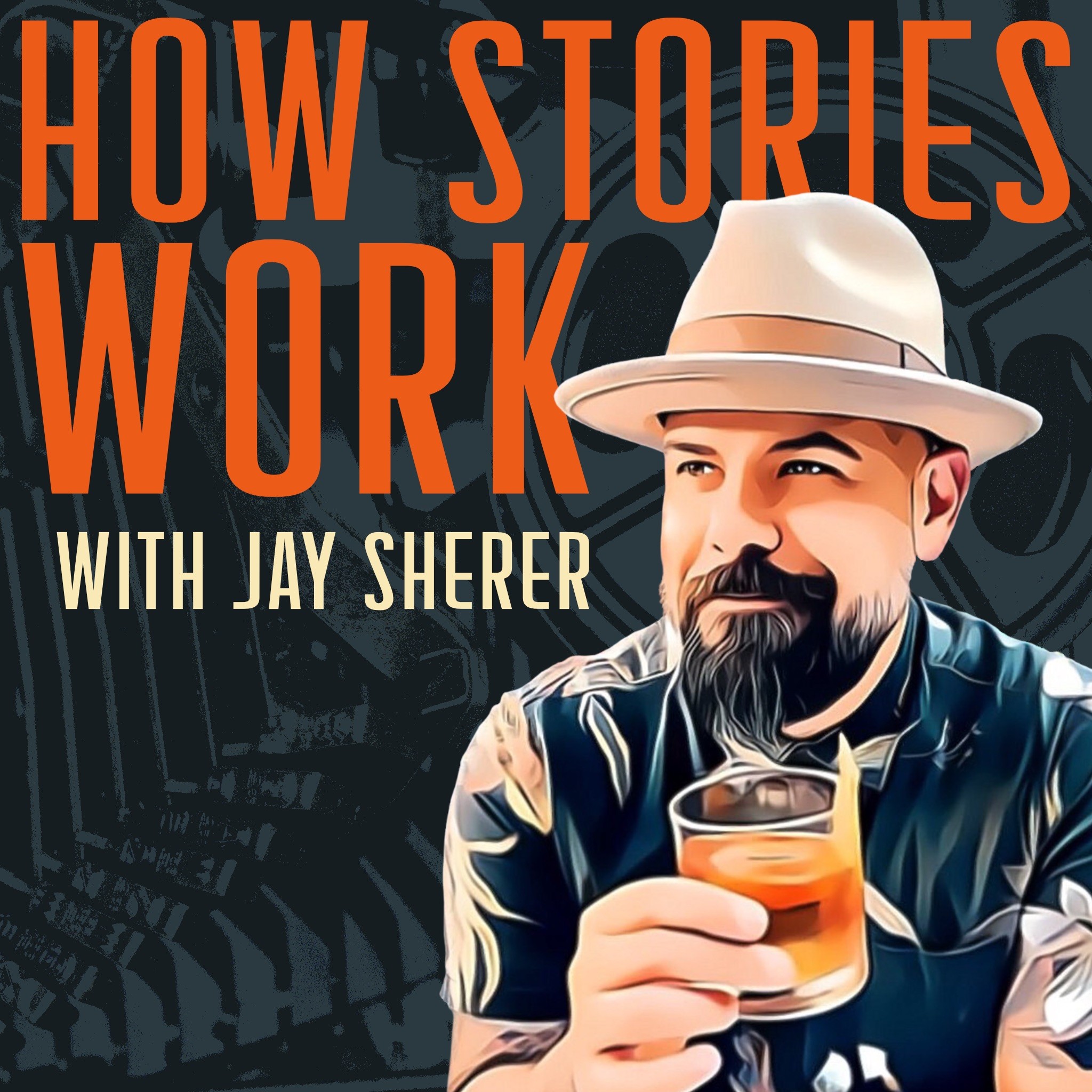 Jay Sherer wants to learn everything about storytelling. He interviews screenwriters, novelists, directors, literary agents, producers, and anyone else who knows about the business of storytelling. Plus he studies screenwriting, prose, writing, and the business models driving film, television, and novels. Learn along side Jay about How Stories Work--not just how to write them, but also how to sell them and get them made. Join the network of storytellers trying to improve, grow, and make valuable connections!
Episodes
Tuesday Jan 10, 2023
Tuesday Jan 10, 2023
The most UNIQUE scene in the history of film is...
On today's show, I break down a specific scene from an iconic film. Which scene? Listen to find out what makes this scene so unique. I'll read the scene from the original screenplay and break it down so that screenwriters, writers, and film fans can learn what it takes to write a scene that's this powerful. 99.99% of us will never write a scene like this (that gets made), but that doesn't mean we can't extract valuable lessons from this example.
SUPPORT THE CHANNEL + STORYTELLING RESOURCES: https://www.patreon.com/howstorieswork
JAY'S ORIGINAL STORIES (CO-WRITTEN BY NATHAN SCHECK):
FOLLOW/CONNECT: