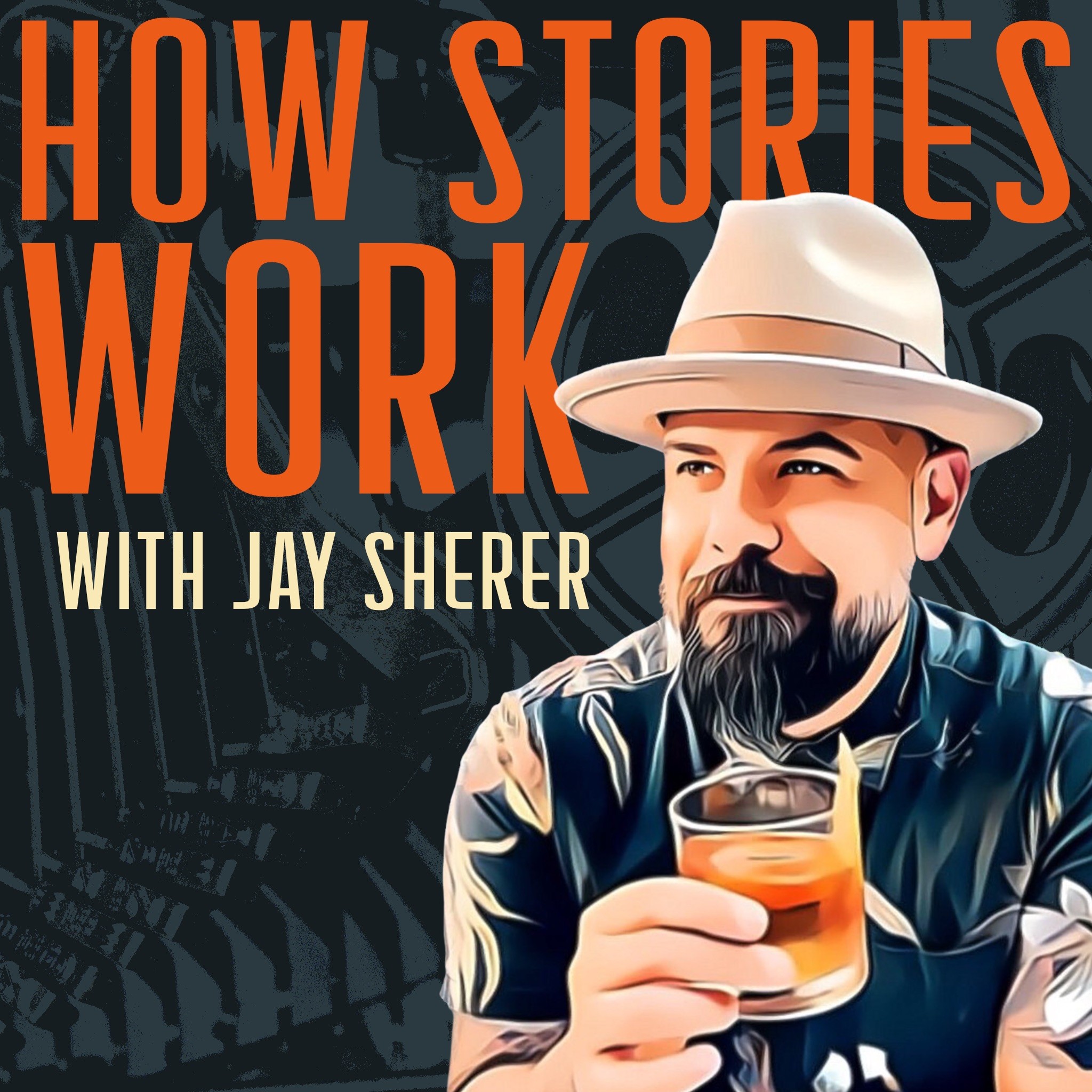 Jay Sherer wants to learn everything about storytelling. He interviews screenwriters, novelists, directors, literary agents, producers, and anyone else who knows about the business of storytelling. Plus he studies screenwriting, prose, writing, and the business models driving film, television, and novels. Learn along side Jay about How Stories Work--not just how to write them, but also how to sell them and get them made. Join the network of storytellers trying to improve, grow, and make valuable connections!
Episodes
Tuesday Jun 12, 2018
Tuesday Jun 12, 2018
The Incredibles 2 comes out this weekend, so we go back to the original The Incredibles (from 2004) to dig deeper into that story! Daryl and Jay are joined by Josh and Angie Taylor from Network 1901 and Modern Mouse Boutique to dig deeper into The Incredibles super-family and their insane new villain, Syndrome...
Need new mouse ears or bow ties? Josh and Angie make some of the best! Visit www.modernmouseboutique.com and use promo code STORYGEEKS for 10% off your order!
LINKS:
SUBSCRIBE:
CONNECT: