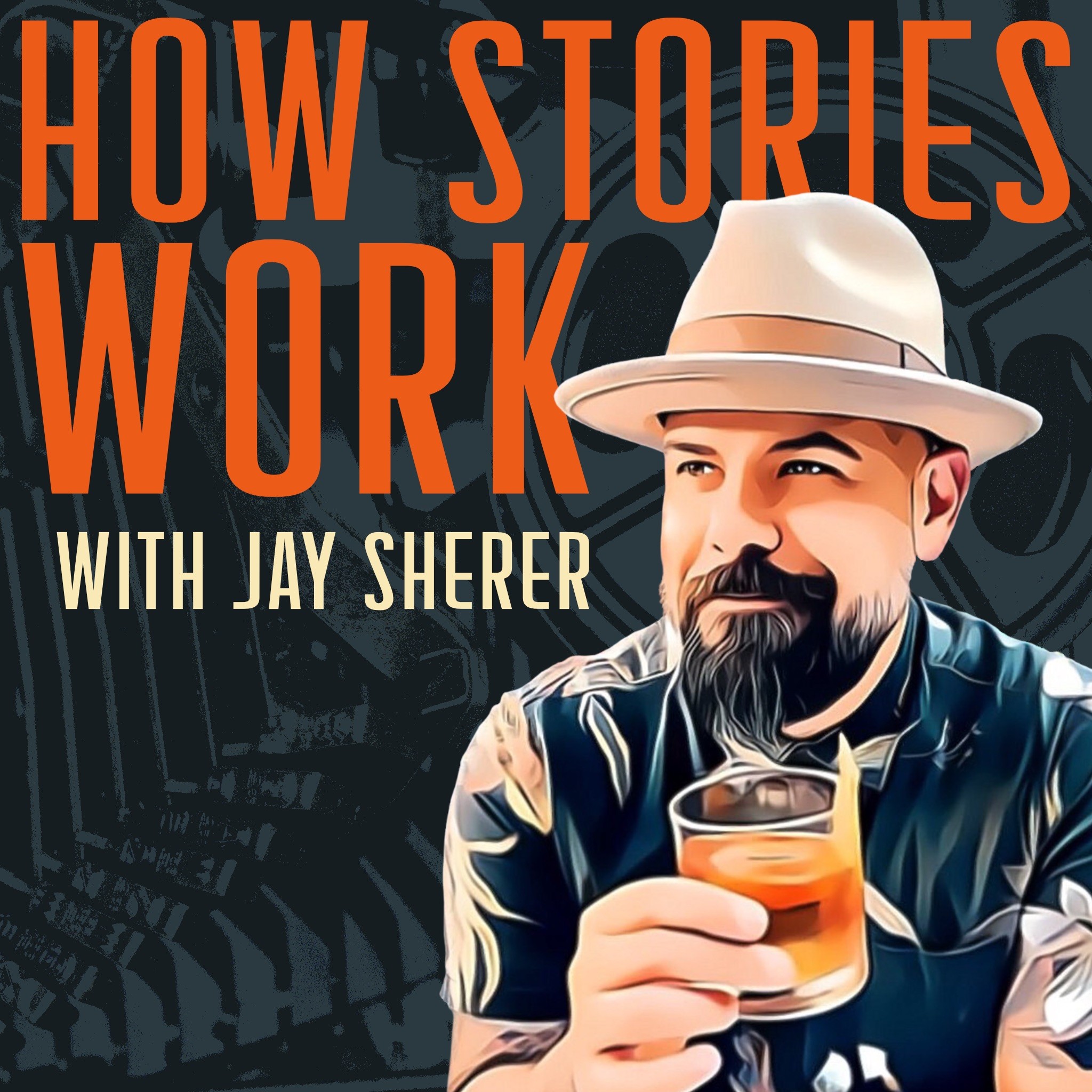 Jay Sherer wants to learn everything about storytelling. He interviews screenwriters, novelists, directors, literary agents, producers, and anyone else who knows about the business of storytelling. Plus he studies screenwriting, prose, writing, and the business models driving film, television, and novels. Learn along side Jay about How Stories Work--not just how to write them, but also how to sell them and get them made. Join the network of storytellers trying to improve, grow, and make valuable connections!
Episodes
Tuesday Jun 06, 2023
Tuesday Jun 06, 2023
Young Indy encounters curses, grave robbers, slavery... and wears brownface?
In preparation for Indiana Jones and the Dial of Destiny, I'm re-watching all the Indiana Jones content! That means all four movies plus The Adventures of Young Indiana Jones (formerly known as "The Young Indiana Jones Chronicles"). Watch along with me and join in the discussions! In this episode, I breakdown Episode 1 of the first season, which is titled: "My First Adventure." Topics for discussion include:
Indy in Egypt opening a Pharaoh's tomb and dealing with grave robbery
Indy in Morocco encountering slavery and putting on brownface
The origins of Indiana Jones as a skeptic
Key moments in Indiana Jones' character arc
Leave your thoughts in the comments below or on the OrangeGrove55 YouTube channel!
SUPPORT OUR UPCOMING SHORT FILM: https://igg.me/at/no-vacancy/x/19209993#/
JAY'S ORIGINAL STORIES (CO-WRITTEN BY NATHAN SCHECK):
FOLLOW/CONNECT: