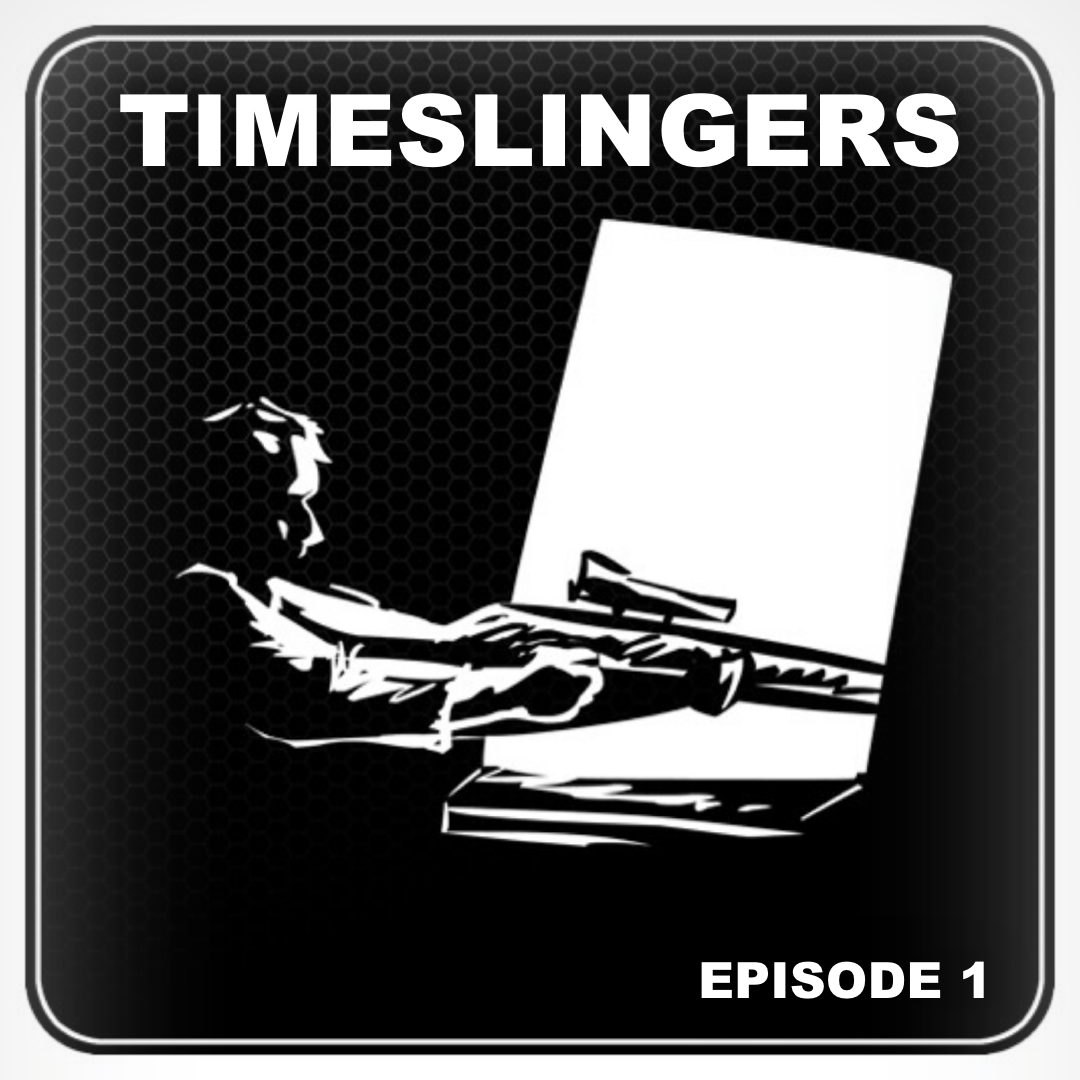 Episode 1 - The online time travel adventure serial, now in audiobook format - TIMESLINGERS: SEASON 1!
Episode 1 Teaser: The XLS move quickly, sending Marcus Kline to Dallas, Texas. Meanwhile, the Union Subdivision tries to keep pace. The Xi'an Liberation Society grows bolder by the minute. Will the Union Subdivision be able to stop them? Travel back in time to Dallas, Texas to find out!
Be sure to check out Jay Sherer's writer commentary on our Patreon account!
MORE TIMESLINGERS: SEASON 1:
EXCLUSIVE: Unlock Jay's writer commentary AND the full, uninterrupted (e.g., no intros & outros) audiobook (as soon as it's complete) by supporting us for $3 (or more) a month on Patreon.com/TheStoryGeeks!
Purchase the full uninterrupted audiobook (coming Jan., 2019!)
Purchase a print or digital copy of TIMESLINGERS: SEASON 1 on Amazon.com
For more info on this project and our other works, please visit: Patreon.com/TheStoryGeeks or ReclamationSociety.org/Timeslingers
CREDITS - TIMESLINGERS
Written and read by: Jay Sherer
Story consulting and illustrations by: Nathan Scheck
Sound editing by: Jay Sherer (Episode 0 - 4) & Isadore Nieves (Episode 5 - 24)
LINKS:
SUBSCRIBE
SOCIAL
Facebook Group | The Story Geeks YouTube Channel | Reclamation Society YouTube Channel
Twitter | Instagram | Email: thestorygeeks@gmail.com