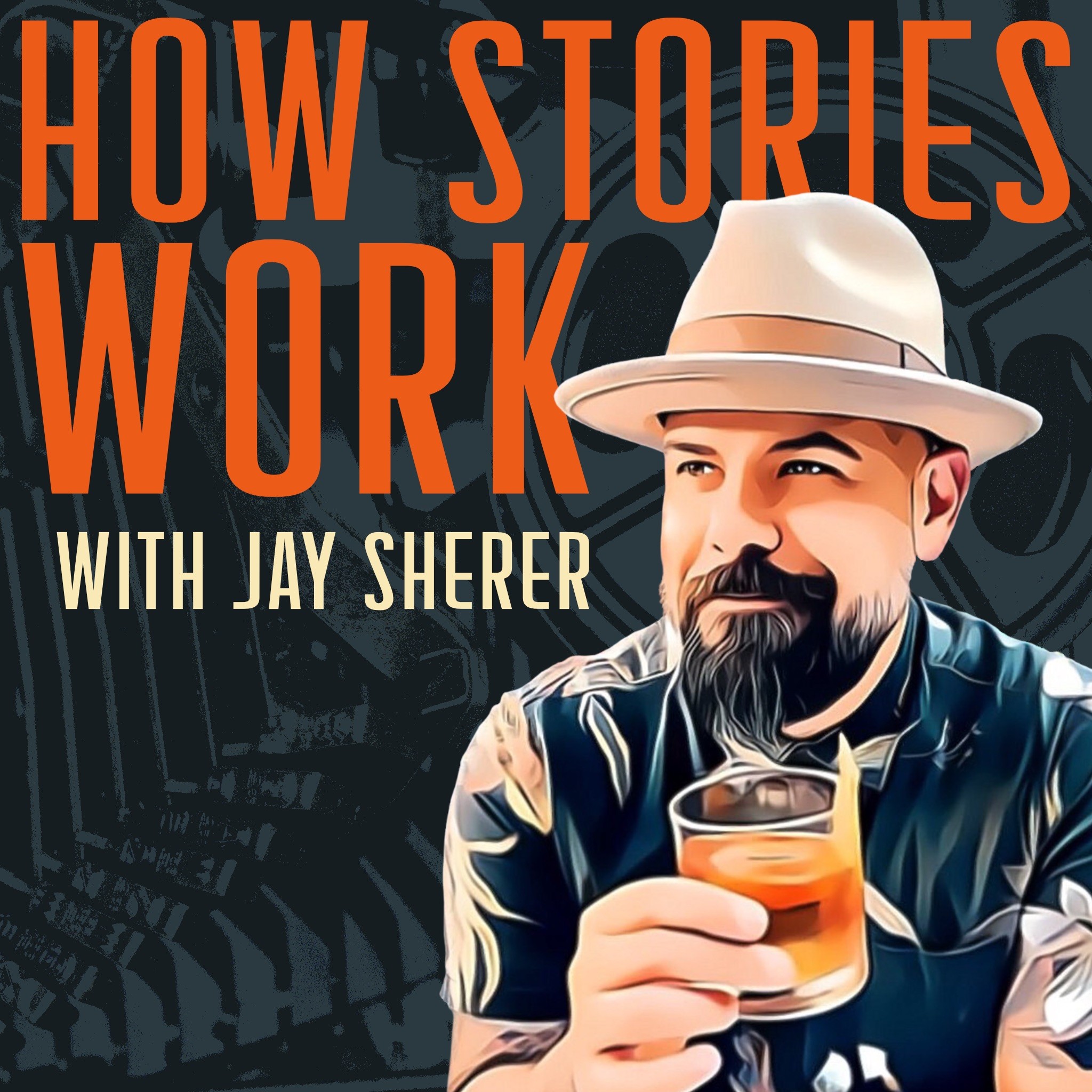 Jay Sherer wants to learn everything about storytelling. He interviews screenwriters, novelists, directors, literary agents, producers, and anyone else who knows about the business of storytelling. Plus he studies screenwriting, prose, writing, and the business models driving film, television, and novels. Learn along side Jay about How Stories Work--not just how to write them, but also how to sell them and get them made. Join the network of storytellers trying to improve, grow, and make valuable connections!
Episodes
Tuesday Mar 21, 2023
Tuesday Mar 21, 2023
A graphic novel about finding purpose and value. My interview with Drunk3PO (Jay)!
Jay (Drunk3PO on Twitter) works as a teacher. He was seeing more and more kids who need to find purpose in their lives and value themselves. He decided to write a graphic novel for them. On today's show, he talks about his first graphic novel Achromatic Chronicles: Blue, the inspiration behind it, and why he decided to become a writer on top of being a YouTuber.
DRUNK3PO'S GRAPHIC NOVEL: https://www.indiegogo.com/projects/achromatic-chronicles-blue#/
SUPPORT THE CHANNEL + STORYTELLING RESOURCES: https://www.patreon.com/howstorieswork
JAY'S ORIGINAL STORIES (CO-WRITTEN BY NATHAN SCHECK):
FOLLOW/CONNECT: