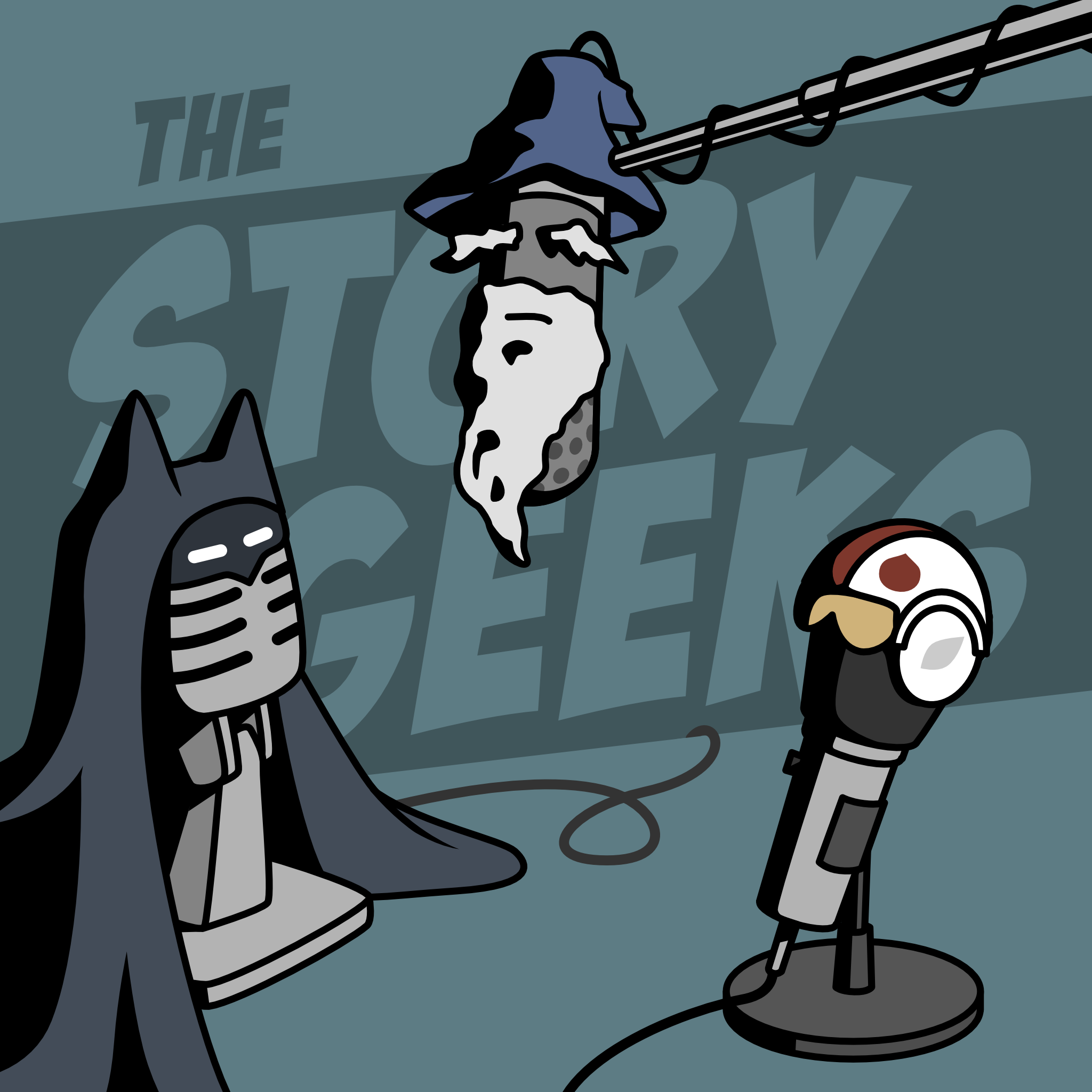 A Storytelling-Driven Indie Video Game - This Week We Play WHAT REMAINS OF EDITH FINCH!
Casual gamer Justin Weaver and serious gamer Ryan Swindoll are joined by Jimmy Roth to dig deeper into What Remains of Edith Finch, a storytelling-driven indie video game!
In our fourth episode discussing a specific video game Ryan Swindoll and Justin Weaver are joined by their friend Jimmy Roth, who has been a huge contributor to the conversations on The Story Geeks Facebook Group.
Together they will explore the various themes found in What Remains of Edith Finch by Giant Sparrow.
What Remains of Edith Finch takes about 2 hours for many players to complete and is probably the easiest game on our curated list to watch as a "movie." We highly recommend playing or viewing it before you listen to our podcast.
This game asks us to consider how we approach death and invites us to consider the joy of people's lives, regardless how long or short.
We explore the nature of "magical realism" in the tall tales we see throughout the game. How did you interpret the various stories, like Odin Finch sailing his house from Norway to Washington State?
Is Jimmy's Grandpa the best storyteller ever?
Let us know what you think. Do you agree with our conclusions?  Did we miss something? We want to hear what you are thinking about after exploring the Finch house and learning so many family secrets with Edith.
Keep your eyes peeled for an upcoming conversation about What Remains of Edith Finch on The Story Geeks Youtube Channel!
Join us for our next conversation on OUTER WILDS by Mobius Digital. Story Geek and co-host Nick Duke will join Ryan and Justin to discuss this final game in the curated list!
Do you love stories and storytelling--especially sci-fi, fantasy, and comic book movies? Join The Story Geeks Club! It's FREE! Join The Story Geeks Club here: https://www.facebook.com/groups/thestorygeeks/
Want MORE from The Story Geeks? Become a VIP Member of The Story Geeks Club: https://www.patreon.com/thestorygeeks
--------------------------------------------------------------------------------------
PURCHASE TIMESLINGERS! Jay and Nathan's time travel novel is available now!
Or get our brand new novel, DEATH OF A BOUNTY HUNTER! Now only $0.99!
--------------------------------------------------------------------------------------
LINKS:
SUBSCRIBE
iTunes | Podbean | Stitcher | Spotify
SOCIAL
Facebook Group | The Story Geeks YouTube Channel | Reclamation Society YouTube Channel
Twitter | Instagram | Email: thestorygeeks@gmail.com | Jay: @JaySherer | Daryl: @darylhsmith | Sandra: @sand_rad | Justin: @justintheweaver | Nick: @ndukie | Nataly: @nata_hime | Cilla: @skillalovespops | Ryan: @rswindoll