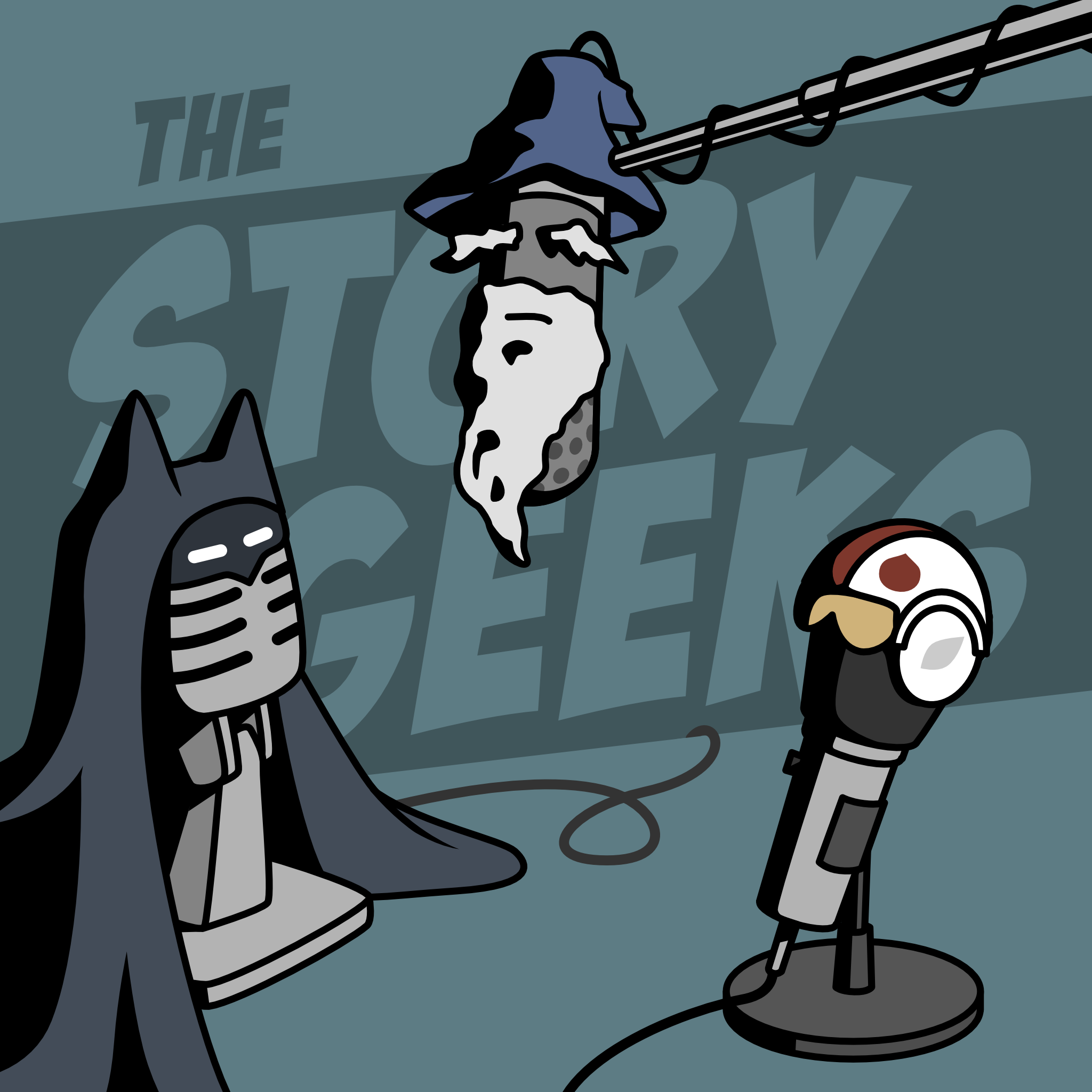 Untitled Goose Game! The first video game in our Indie Video Game Series! And it's a ridiculous one!
Casual gamer, Justin Weaver, and serious gamer, Ryan Swindoll, are joined by Nataly Guzman to discuss Untitled Goose Game!
On today's show:
Short interviews with the youngest Story Geeks ever on the show!

What about this game is so funny?

What do multiple generations of players think about this game?

Is this game a perfect example of "schadenfreude"? (What is "schadenfreude?!?!")

What was the funniest part of Untitled Goose Game to you?

Is the goose simply a menace displaying no empathy, or does the goose have something to teach this town, and its inhabitants, through the mischief?

Feel free to continue interacting with us about Untitled Goose Game, and be sure to jump into the conversation on our next game, Journey!

Thanks to Lynn, Jimmy, Debra and Jordan for interacting with us. Jump into the conversation and you may hear your name and question or comment on the next episode.

Honk!
Do you love stories and storytelling--especially sci-fi, fantasy, and comic book movies? Join The Story Geeks Club! It's FREE! Join The Story Geeks Club here: https://www.facebook.com/groups/thestorygeeks/
Want MORE from The Story Geeks? Become a VIP Member of The Story Geeks Club: https://www.patreon.com/thestorygeeks
--------------------------------------------------------------------------------------
PURCHASE TIMESLINGERS! Jay and Nathan's time travel novel is available now!
Or get our brand new novel, DEATH OF A BOUNTY HUNTER! Now only $0.99!
--------------------------------------------------------------------------------------
LINKS:
SUBSCRIBE
iTunes | Podbean | Stitcher | Spotify
SOCIAL
Facebook Group | The Story Geeks YouTube Channel | Reclamation Society YouTube Channel
Twitter | Instagram | Email: thestorygeeks@gmail.com | Jay: @JaySherer | Daryl: @darylhsmith | Sandra: @sand_rad | Justin: @justintheweaver | Nick: @ndukie | Nataly: @nata_hime | Cilla: @skillalovespops | Ryan: @rswindoll