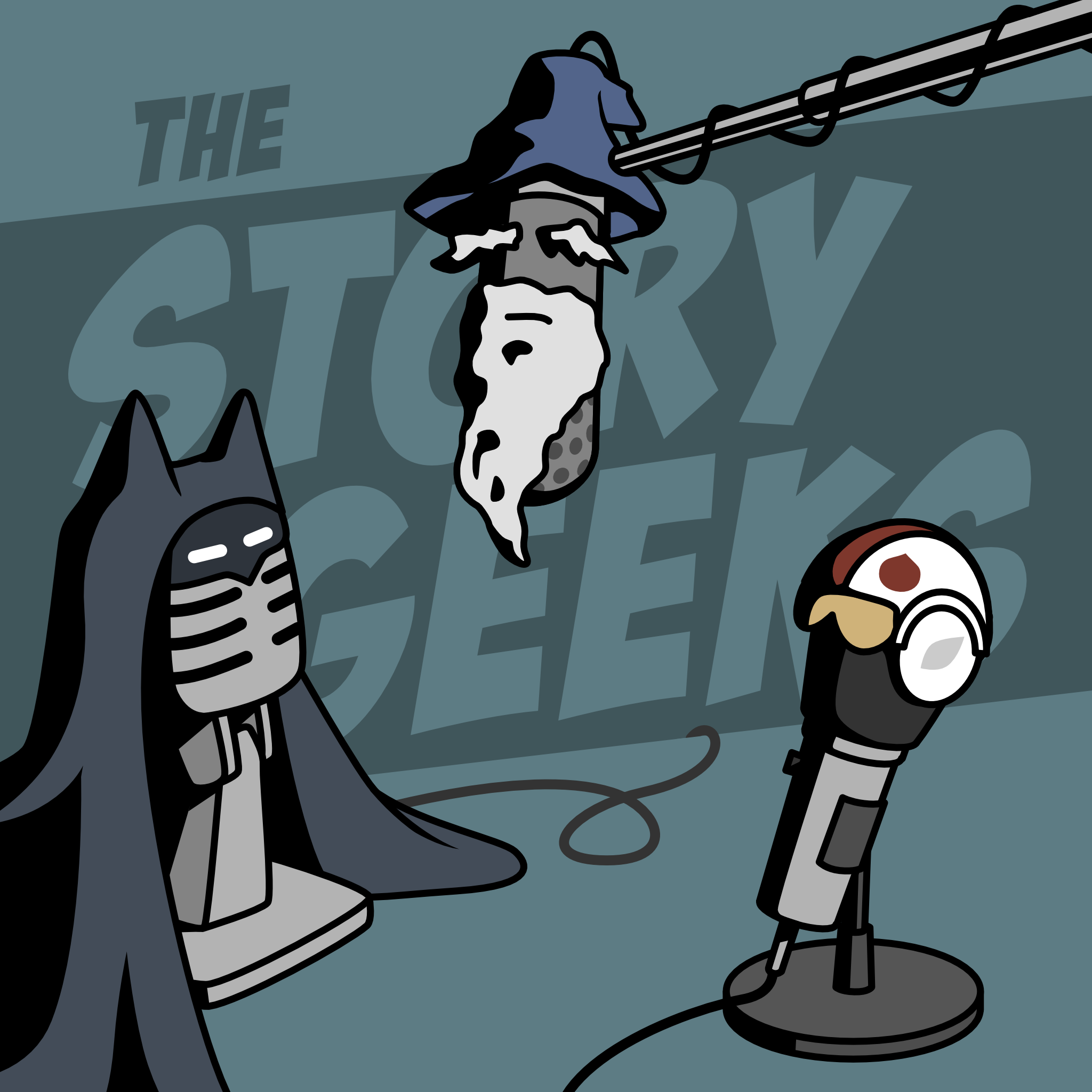 A Storytelling-Driven Indie Video Game - This Week We Play WHAT REMAINS OF EDITH FINCH!
Casual gamer Justin Weaver and serious gamer Ryan Swindoll are joined by Nick Duke to dig deeper into Outer Wilds! Here are the topics from today's conversation:
The various themes found in Outer Wilds by Mobius Digital.
Ryan calls this his favorite game of 2019. What makes it so amazing?
What is it like to play an open world game without levels and quest lines?
How can a game explore ideas as different as quantum mechanics and roasting marshmallows at a campfire?
How the frustration Justin experienced playing this game taught him about himself.
We discuss the various planets and rules of this solar system.
Music is such a powerful tool for storytelling, and this game used it in some surprising and effective ways.
What is the Eye of the Universe? Is it another Quantum Mechanic or is it a picture of God?
We also talk about all the times we crashed and died!
Stay tuned to The Story Geeks Podcast for our next episode as co-hosts Sandra, Nataly, and Cilla dig deeper into Mulan with Alan Ng from Film Threat! Mulan just came out on September 4th on Disney+. Let us know what you thought of this movie before the podcast!
Do you love stories and storytelling--especially sci-fi, fantasy, and comic book movies? Join The Story Geeks Club! It's FREE! Join The Story Geeks Club here: https://www.facebook.com/groups/thestorygeeks/
Want MORE from The Story Geeks? Become a VIP Member of The Story Geeks Club: https://www.patreon.com/thestorygeeks
--------------------------------------------------------------------------------------
PURCHASE TIMESLINGERS! Jay and Nathan's time travel novel is available now!
Or get our brand new novel, DEATH OF A BOUNTY HUNTER! Now only $0.99!
--------------------------------------------------------------------------------------
LINKS:
SUBSCRIBE
iTunes | Podbean | Stitcher | Spotify
SOCIAL
Facebook Group | The Story Geeks YouTube Channel | Reclamation Society YouTube Channel
Twitter | Instagram | Email: thestorygeeks@gmail.com | Jay: @JaySherer | Daryl: @darylhsmith | Sandra: @sand_rad | Justin: @justintheweaver | Nick: @ndukie | Nataly: @nata_hime | Cilla: @skillalovespops | Ryan: @rswindoll