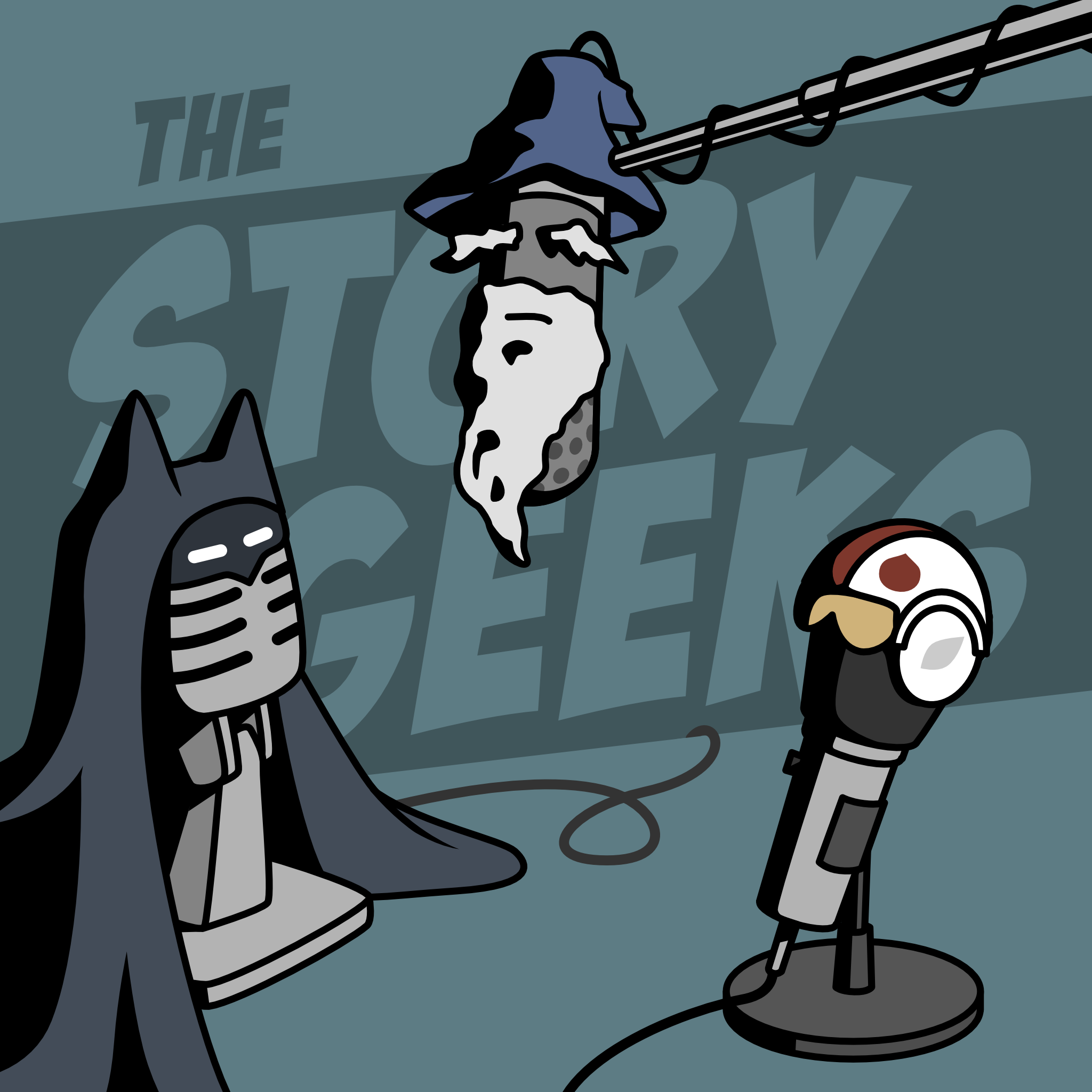 Journey. An award-winning indie video game with deep spiritual underpinnings.
Casual gamer Justin Weaver and serious gamer Ryan Swindoll dig deeper into Journey!
On today's show:
In our second episode discussing a specific indie video game, we take a closer look at Journey by thatgamecompany.
This game is less than two hours long and rewards replay.
This is a BAFTA award winning game, and holds the Guinness World Record for "most mainstream game awards won by an indie video game."
Austin Wintory's gorgeous soundtrack for this game was nominated for a Grammy in the Best Score Soundtrack for Visual Media category. The first game soundtrack to be considered for this award.
Is this the perfect game to play during this time of social distancing?
What does this game have to say about trauma, obstacles and struggles?
What is this game an analogy for?
Is this a picture of reincarnation?
Is this a metaphor for a "spiritual journey"?
How is it possible to have an entire game with no written or audible language?
Ryan and Justin talked for over two hours about this game, so there is a planned second podcast from all the topics we had to cut that will be exclusive to Patreon supporters coming in the future.
To watch the #ourjourney video we highlight in the podcast click here: https://www.youtube.com/watch?v=5px3qZQYoD4
Let us know what you think.  Do you agree with our conclusions?  Did we miss something?  We look forward to continuing on this journey with you.
Up next on our indie video game series: Inside by Playdead!
Do you love stories and storytelling--especially sci-fi, fantasy, and comic book movies? Join The Story Geeks Club! It's FREE! Join The Story Geeks Club here: https://www.facebook.com/groups/thestorygeeks/
Want MORE from The Story Geeks? Become a VIP Member of The Story Geeks Club: https://www.patreon.com/thestorygeeks
--------------------------------------------------------------------------------------
PURCHASE TIMESLINGERS! Jay and Nathan's time travel novel is available now!
Or get our brand new novel, DEATH OF A BOUNTY HUNTER! Now only $0.99!
--------------------------------------------------------------------------------------
LINKS:
SUBSCRIBE
iTunes | Podbean | Stitcher | Spotify
SOCIAL
Facebook Group | The Story Geeks YouTube Channel | Reclamation Society YouTube Channel
Twitter | Instagram | Email: thestorygeeks@gmail.com | Jay: @JaySherer | Daryl: @darylhsmith | Sandra: @sand_rad | Justin: @justintheweaver | Nick: @ndukie | Nataly: @nata_hime | Cilla: @skillalovespops | Ryan: @rswindoll