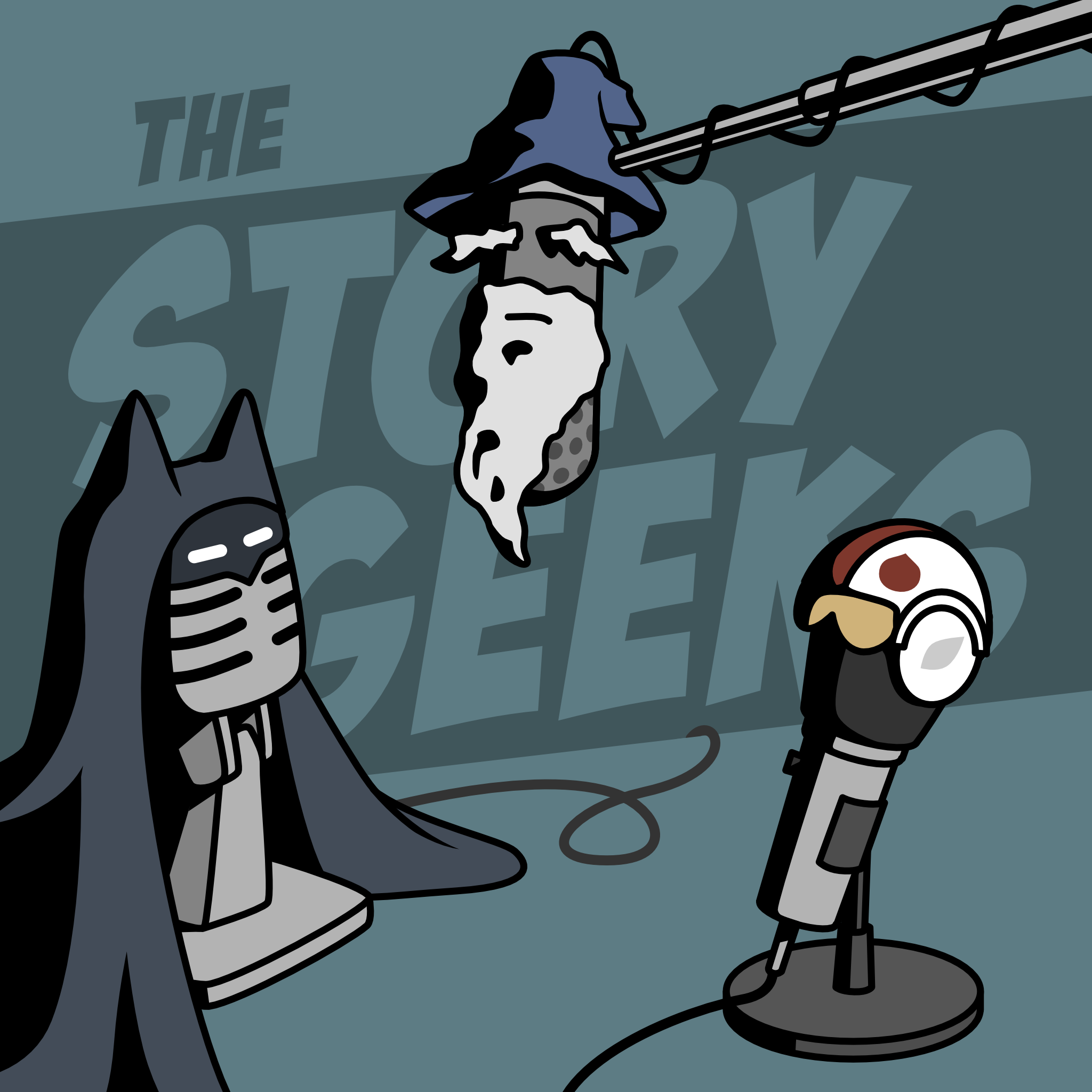 Horror, Indie Video Games, and Deeper Insights - This Week We Play INSIDE by Playdead!
Casual gamer Justin Weaver and serious gamer Ryan Swindoll are joined by The Story Geeks co-host Sandra Dimas to dig deeper into Inside, a horror indie video game by Playdead!
Inside (the game) can take around 3 and a half hours to complete and rewards replay. It can also be viewed on youtube with or without a player commentary in less than 2 hours.
IGN gave this game a 10 out of 10.
It is the "spiritual sequel" to Playdead's first game Limbo.
This game is rated M for blood, gore, and violence.
Spoiler Warning: we jump right into the content and experience of this whole game.

What does a game that centers heavily on mind control have to say about the value of individuals?

The game's creators have said very little about the meaning of this game, so how do we handle the variety of possible interpretations?
Is the monstrous Huddle (or "Human Meatball") the most human thing in the game?
How can we find hope in such dark stories?
Let us know what you think.  Do you agree with our conclusions?  Did we miss something?  We want to hear what you think is going on Inside.
Join us for our next conversation on What Remains of Edith Finch by Giant Sparrow with special guest, Jimmy Roth.
Do you love stories and storytelling--especially sci-fi, fantasy, and comic book movies? Join The Story Geeks Club! It's FREE! Join The Story Geeks Club here: https://www.facebook.com/groups/thestorygeeks/
Want MORE from The Story Geeks? Become a VIP Member of The Story Geeks Club: https://www.patreon.com/thestorygeeks
--------------------------------------------------------------------------------------
PURCHASE TIMESLINGERS! Jay and Nathan's time travel novel is available now!
Or get our brand new novel, DEATH OF A BOUNTY HUNTER! Now only $0.99!
--------------------------------------------------------------------------------------
LINKS:
SUBSCRIBE
iTunes | Podbean | Stitcher | Spotify
SOCIAL
Facebook Group | The Story Geeks YouTube Channel | Reclamation Society YouTube Channel
Twitter | Instagram | Email: thestorygeeks@gmail.com | Jay: @JaySherer | Daryl: @darylhsmith | Sandra: @sand_rad | Justin: @justintheweaver | Nick: @ndukie | Nataly: @nata_hime | Cilla: @skillalovespops | Ryan: @rswindoll