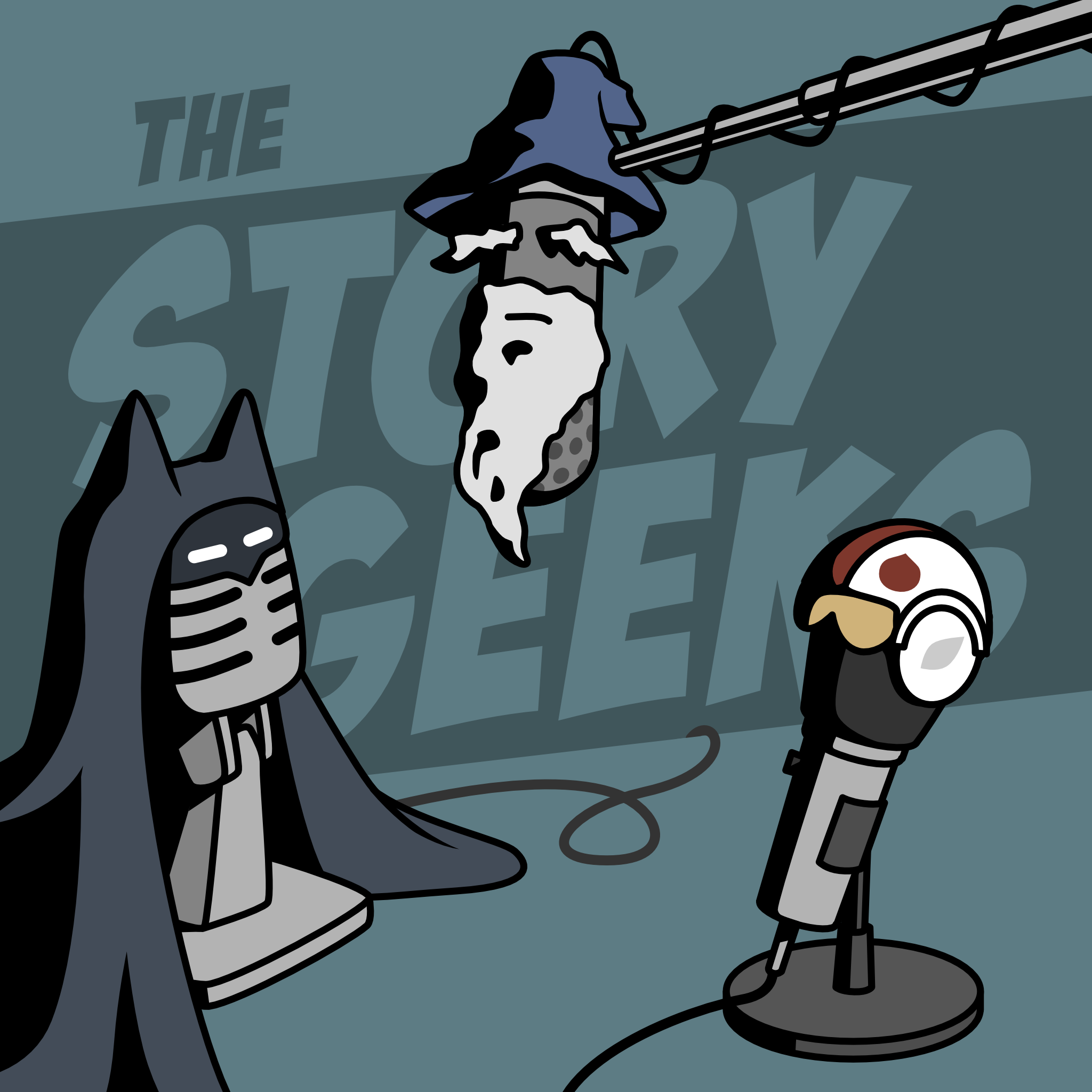 INGLORIOUS BASTERDS - A Fantastic 20-minute Opening Scene...
Suspenseful. Well-written. And 20 minutes full of greatness. Quentin Tarantino wrote one helluva opening scene! And Caleb and Jay will discuss it for over an hour...
Special thanks to the sponsor of today's show, DOR VAHDOR! Learn more about DOR VAHDOR at https://novusrenaissance.com/dor-vahdor. See below for a longer description!
DEATH OF A BOUNTY HUNTER - Jay and Nathan's Novel and Full-cast Audiobook: http://deathofabountyhunter.com
DEATH OF A BOUNTY HUNTER GOODREADS GIVEAWAY - https://www.goodreads.com/giveaway/show/329134
More great movie openings are coming for the following films:
ALIEN: COVENANT - July 5th (YouTube)/July 12th (The Story Geeks Podcast)
ONCE UPON A TIME IN THE WEST - July 19th (YouTube)/July 26th (The Story Geeks Podcast)
UP - Aug 9th 
INGLORIOUS BASTERDS - Aug 23rd
THE MATRIX - Sep 6th
WATCHMEN - Sep 20th
MOULIN ROUGE - Oct 4th
A WORD FROM OUR SPONSOR:
*Dor Vahdor Volume I: Creation, Angels, War is now available on Barns & Noble and Amazon via the link below: https://novusrenaissance.com/dor-vahdor/
*The Legend of Lucifer, Heaven's Great War, and the Adventure of Preflood Earth, the Supreme Supernatural Fantasy Series of our time, await you! In the lands of Kelahdünia & Varmabulretz: Monsters, Giants, Humans, Heroes, Villains, gods, Battle for Supremacy! It shall plunge your mind beyond the Kozmos and the limits of your imagination.
*The Dor Vahdor music of the Main Theme and Shamayim Suite are epic Illiads at the crossroads of adventure, mystery, majesty, and mighty power designed to pair Volume I books (chapters), and are available at the link: https://novusrenaissancellc.bandcamp.com/releases
*The epic Dor Vahdor-Verse video promo featuring Incredible Artwork not featured in the book, The Shamayim Suite, Dor Vahdor Main Theme, and War Themes!
https://fb.watch/6dY413S2hq/
*Merchandise at Redbuddle & Teespring:
https://novusrenaissance.com/merchandise/
*Art:
https://novusrenaissance.com/art/
*Novus Renaissance Instagram: https://www.instagram.com/novusrenaissancellc/channel/
#TheStoryGeeks #Westerns #WritingPodcast